Spar Convenience
Join the smart buyers making an everyday difference with Australia's fastest growing, independent supermarket brand. With SPAR, you could own a business with a multi-million dollar annual turnover. SPAR Australia is proudly 100% Australian owned, and has a proven retail system built on local knowledge and backed by global expertise.
Opportunities:
Business Type:
Food Retail / Grocery
Minimum Investment:
£45000.00
Financing Assistance:
Yes
Profile
News
Case Studies
Testimonials
Video
Head quartered in Brisbane, where our main distribution warehouse is based, SPAR Australia supplies grocery goods and services to more than 260 independent retail stores across four states every day. The SPAR Supermarket concept originated in the Netherlands in 1932 and has grown to become the largest, independent food store retailer in the world. Today, SPAR's global network is spread across four continents and includes more than 13,610 stores in 31 countries. Locally, the brand is flourishing due to it's commitment to its independent retailers in their family-owned stores. In fact, the high standards and protocols we set allow us to compete strongly against all the major retail brands. Delivering quality field support is a major priority for growing the SPAR brand and improving the way we do business. And our dedicated retail support team is available to help franchisees with every aspect of operation whenever it is needed, including: To read our story, click here! Site selection, store planning and design Economic profiling and forecasting Refurbishment and relay assistance Equipment selection and sourcing Retail management advice Retail business operations Business planning Fresh food Local marketing, promotions & advertising Public relations Sales dissections Financial performance Trading performance diagnostics Demographic studies Inventory/stock layout Group negotiations on financial and business services Information technology (retail point of sale) Ranging analysis and advice
Date:14/09/2015
Welcome to the Press Centre. Here you will find information about our latest press releases, featuring news stories from SPAR partners around the world. We also reflect on our store formats and our logo usage, all of which can be downloaded for your convenience. Read More..
Date :09/07/2012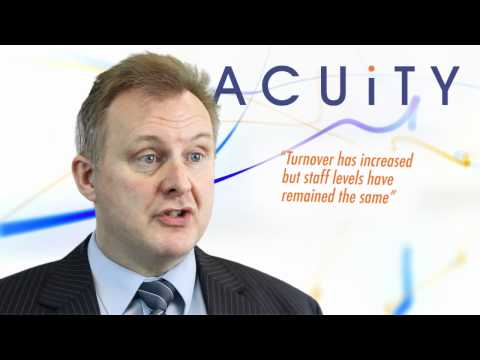 Richard Hill, Finance Director of Spar UK Ltd. Spar UK Ltd is the central office of the Spar convenience, which includes around 2,500 stores.

Spar UK started working with Acuity in 1998 and since that time have developed a number of systems to accommodate all the activities and operations that Spar UK undertake. For example, Spar UK have bonded warehousing, central billing, consolidation depots, supply chain and importing. One of the major features is integrating management with third party systems and distribution.

Spar UK's turnover has increased by three to four times, however the number of staff in Spar UK's IT and Finance department has stayed the same, which is one of the core benefits of working with Acuity.

Acuity Solutions have had a big impact on SparUK's operations and systems. Spar UK's team have enjoyed working with Acuity, simply because they try really hard to understand our business before they do anything. They like to understand the complexities and make a lot of great suggestions and they listen.

On this basis, Richard Hill is more than happy to recommend Acuity Solutions going forward. Read More..